Indian Food for Beginners: A Menu Guide for First-Timers
What Indian Food To Order For Beginners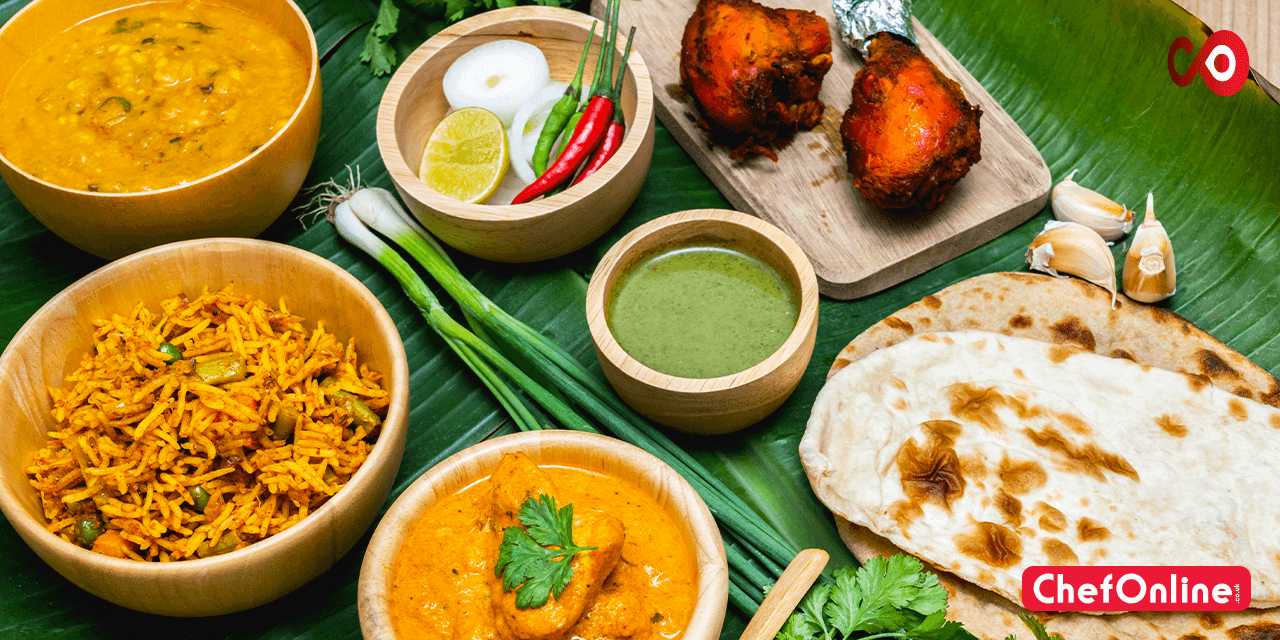 One of the least well-liked ethnic cuisines in the nation, there were only about 5,000 Indian restaurants in the United States as of 2015, according to a Washington Post report. Fans of the aromatic style of cooking, which is renowned for its liberal use of spices, rich sauces, and distinctive blending of flavors, are sure to be extremely surprised by that.
Of course, the fact that so many people haven't tried Indian food is part of the reason it isn't more well-known. Beginners may find Indian cuisine to be a little overwhelming, especially if they aren't familiar with the dish titles, regional cooking techniques, or some of the components. To help newcomers fall in love with this mostly unappreciated cuisine, we've put up this helpful beginner's guide to Indian cuisine.
What makes Indian food unique?
What Indian Food To Order For Beginners
Indian cuisine has a well-earned reputation for having intricate flavor combinations. A portion of this can be attributed to the culinary style's liberal use of spices (some meals can contain as many as 25 or 30 distinct spices), but that only accounts for a portion of the problem. The majority of Indian chefs follow an Ayurvedic philosophy that states any dish must contain all six basic flavors: sweet, sour, salty, bitter, pungent, and astringent. That implies that you will taste each of those flavors simultaneously in any given food.
Is Indian food spicy?
Indian cuisine uses a lot of spices, but spicy doesn't always equate to flavorful. Even while some Indian meals pack a lot of fire, there are plenty of options for people who can't handle the heat. And probably more significantly, the majority of eateries are accustomed to satisfying Western palates. Ask the chef to make you a milder version of a meal if you're unsure of how spicy it is.
How to read an Indian food menu
If you've never had Indian food before, curry might be the only thing you know. However, curry is essentially a method of cooking, and any Indian restaurant is likely to provide a wide variety of curries, each with a unique combination of ingredients and flavors. What about other words like daal, paakora, and lassi that you may not be as acquainted with?
To help you plan ahead, we've thrown up some brief explanations of some of the more popular Indian menu items below.
Basic Terms
Tandoori: a food prepared in a clay oven
Curry: a general name for any dish (vegetarian or meat) prepared with a complex mixture of spices and herbs and boasting a rich sauce, usually eaten with rice.
Entrees
Daal: Daal, sometimes spelled dal, is a stew made of peas, lentils, or chickpeas. The thick stew is usually served with bread.
Consider the dosa as a type of Indian crepe. The delicate pancake is typically served with vegetarian dishes and is created from fermented rice batter.
Spinach and other greens are mixed with spices to make saag.
Sides & Sauces
fried turnover-like pastry known as samosa. Samosas can be filled with vegetables or meat; seasoned potatoes are a popular stuffing.
Biryani is a rice-based dish made up of a variety of components, including spices, meat, and vegetables. It's not impossible to imagine biryani as fried rice's counterpart in India.
Indian flatbread called naan, which is often served as a side dish, is soft and baked in a clay oven.
A common condiment known as chutney is produced from fruits and/or vegetables and has a consistency similar to relish. It is normally sweet but can also be salty, sour, or spicy.
A smooth, sauce-like side dish comprised of yogurt, cucumber, and herbs like mint is called raita. It can be used as a dip or dressing and offers a cooling complement to fiery main dishes.
Lassi: this refreshing and creamy beverage is created with yogurt, water, and spices; fruit tastes are frequently added. Most people probably choose mango lassi.
Common Ingredients & Spices
Masala: Although this word's simple definition is "spice mixture," it most often refers to garam masala, a concoction of pepper, cloves, cinnamon, nutmeg, and cardamom.
Paneer: A sort of cheese resembling farmer's cheese, paneer is frequently chopped into cubes and used to curries.
Aloo:potato
Chana:chickpeas